Hi, thank you for stopping by! Let us introduce ourselves.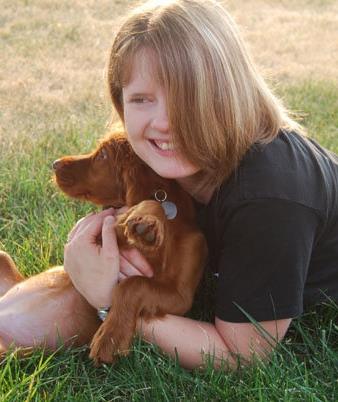 Sheryl is the backbone of our business. A true dog lover, she has cared for dogs all her life. In addition to training all of our pets (yes, our cats, too), she has 2 championship titles (known as a C-ATCH) in dog agility, dances with our Irish Setter, teaches basic dog obedience, trains in dog agility every day, and volunteers regularly in our community. As a full-time mom who homeschools our children, dog boarding is an extremely good fit for her. When you call us, Sheryl is who you will talk to.
Brian works full time in the software industry, but helps care for your pets as he is able. He counteracts his sedentary day job by building and maintaining our facilities. He augments his sedentary day by building and maintaining our website.
We have four dogs of our own with names only a dog lover would dream up. Mei Kumi Na Tisa, Cosette du Coeur, Maiyah Jia, and Hua Mei. All have their own stories that we'd love to share with you if you're interested.
Our Kennels
We built our kennels for our dogs, but somehow they all ended as indoor dogs! We saw the need and had the desire and the room, so we decided to give the dog boarding business a go. That was back in 2011, and we've been doing it ever since.
Our Goal
We know how important your pets are to you, and we take what we do seriously. From day 1, it has been our goal for this to be your pet's home away from home. We want your dogs to be excited when they come to stay with us. That way, when you drop them off, you can do so with a peace of mind that they're in good hands. Everything we do is to that end.
What Now?
Fill out the form below or contact us to book your reservation. We look forward to hearing from you!